I am 48 born March 29 1955 which makes me an ARIES.
I am bearded, and bespectacled.
I am active in community affairs
and recently participated in the Shave For A Cure
for the Leukaemia Foundation,by having my head shaved.
I am a volunteer environmental projects co-ordinator
hoping to create my own business in this area.
I have built a business site at TRIPOD
for the business that I call
CLEAN UP LAUNCESTON ENVIRONMENT AND RECYCLING SERVICES -
CLEARS for short.
My personal history:

I grew up in Launceston,Tasmania from the age of 3,I was actually born in Melbourne the capital of Victoria where all my other relatives still live.

I went to GLEN DHU PRIMARY SCHOOL
KINGS MEADOWS HIGH SCHOOL
LAUNCESTON MATRICULATION COLLEGE

I am happy to share these pictures of me running with the Olympic Torch through Kings Meadows

This was very exciting for me.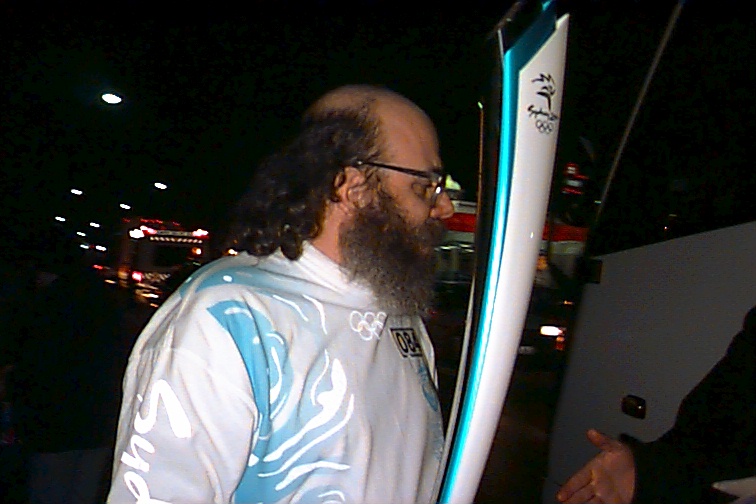 I co-ordinate CLEAN UP AUSTRALIA DAY on the first Sunday in March each year

&

CLEAN UP THE WORLD activities on the 3rd weekend of September each year in my area.